About Us
Dr. Jessica Loo Marn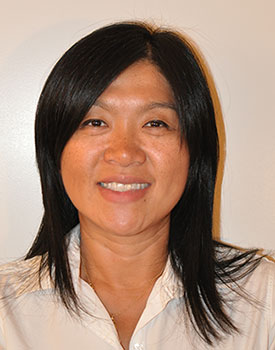 While earning her D.D.S. Degree at New York University School of Dentistry, Dr. Marn found her calling and passion for treating children, as well as Special Needs patients, when she provided dentistry and oral care advocacy for the Special Olympics and Episcopal Social Service in NYC. She then began her pediatric dental residency training at St. Barnabas Hospital (Bronx, NY), nationally recognized as one of the most arduous programs in the country. Upon completion, she earned her board certification in pediatric dentistry and opened her 1st dental practice on Mott Street (Manhattan, NY), a special place in her heart where she spent much of her childhood visiting her grandmother, cousins, and friends.
Dr. Marn has been specifically practicing pediatric dentistry in New York since 2003. She is a Clinical Professor in Pediatric Dentistry at Mt. Sinai Hospital for more than 10 years and has been commended as a "Top Dentist" by the Consumer Research Council of America since 2008.
Patients come to her as young as 6 months old through adolescence. Patients come to establish a dental home, get their 1st check-up, conduct a routine visits, and, if necessary, receive more advanced pediatric dental care and procedures.
Because Dr. Marn performed over 3,000 cases requiring nitrous oxide, intravenous sedation, or general anesthesia, she has developed a unique clinical expertise that few of her colleagues possess.
Dr. Marn is passionate about sharing the benefits of pediatric dental care with her community. She currently serves on the Early Head Start Health Advisory Committee and partners with Colgate, Oral B, Crest and Henry Schein to bring dental education and awareness to Head Start communities.
In her free time, Dr. Marn enjoys spending time with her husband, two children and their dog. She likes to volunteer at her children's school, travel and spend time with family and friends. In addition, she has joined Cycle for Survival in their efforts to raise money for rare cancer research.
"I believe in treating my patients as if they were my own children. Trust is the key to forming a lifelong bond not just with my patients but also with the parents."
~ Jessica Loo Marn, DDS
Biography:
Board Certified: American Academy of Pediatric Dentistry (ABPD).
Doctor of Dental Surgery : New York University College of Dentistry.
Chief Resident in Pediatric Dentistry at St. Barnabas Hospital.
Rose F. Kennedy Center treating patients with physical and developmental disabilities .
General Practice Residency at Coler-Goldwater Specialty Hospital working with special needs pediatric and geriatric patients.
Contributor for U.S. News & World Report Article on "Dentists Offer Tips to Keep Young Children Cavity-Free" February 2015.
Memberships:
American Board of Pediatric Dentistry
American Academy of Pediatric Dentistry
American Dental Association
New York State Dental Association
New York Academy of Pediatric Dentistry
Dr. Samer Rashad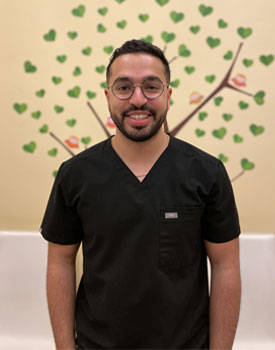 Dr. Samer Rashad was born and raised in Chino Hills, California where he grew up in a large household surrounded by sixteen first cousins, three siblings, and grandparents. Growing up, he enjoyed playing soccer wherever and whenever possible. He would constantly travel for tournaments and continued to play in high school and throughout his undergraduate years at the University of Southern California.
Sciences and Entrepreneurship. Dr. Samer then spent his gap year prior to dental school working on a dental device start-up company, Perimetrics, with a professor he met during his senior year in college at a bioengineering conference. That is where he came to understand and learn more about dentistry and the companies that run the industry. Samer was later accepted into the Herman Ostrow School of Dentistry of USC where he received his DDS degree.
Throughout dental school, Dr. Samer focused his free time away from clinic and lab on community health programs. His passion for community dentistry led to his nomination to be the student director for the USC Mobile Dental Clinic; the school's largest community dentistry initiative. It was after those experiences that Dr. Samer decided that he wanted to make pediatric dentistry his life career. He attended NYU Langone Hospital in Brooklyn for his Pediatric Residency where he served as chief resident his second year.
Dr. Samer is a board eligible candidate for the American Board of Pediatric Dentistry. He is an active member of the American Academy of Pediatric Dentistry, the American Dental Association, and the New York State Dental Association.
Jae Hong Park, DMD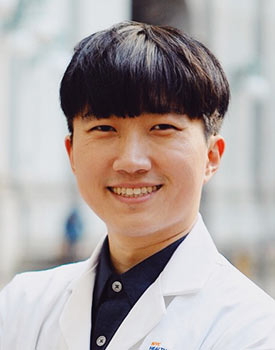 Dr. Jae Hong Park was born in South Korea and moved to Texas at a young age. He completed his undergraduate degree in Biology at University of Texas at Dallas. He received his Doctor of Dental Medicine degree at the Lake Erie College of Osteopathic Medicine, School of Dental Medicine in Bradenton, Florida. After finishing dental school, he completed his specialty training in Pediatric Dentistry at Jacobi Medical Center. Currently, he works as a passionate pediatric dentist and as an attending faculty in Pediatric Dentistry at NYCHHC hospital. He is a board eligible candidate for the American Board of Pediatric Dentistry. He is an active member of the American Academy of Pediatric Dentistry, the American Dental Association and the New York State Dental Association. He has a passion for sharing his dental knowledge and skills with the community. He had participated in numbers of dental volunteering programs, such as Special Needs Olympics, Mission of Mercy, Give kids a smile and Remote Area Medical. His goal as a pediatric dentist is to provide a quality dental care and to help children to have a positive dental experience. In his free time, Dr. Park enjoys spending time with family, reading and traveling.
Dr. Richard Marn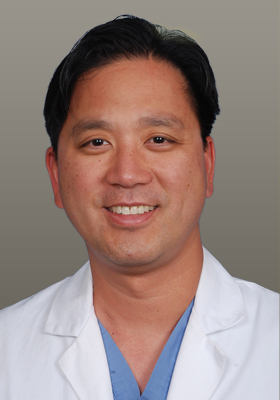 Dr. Richard Marn, a Board-Certified anesthesiologist and Board-Certified pediatric anesthesiologist with over 15 years of experience.
Dr. Marn was born and raised in Honolulu, Hawaii. He received his undergraduate degree in Chemistry from Washington University, graduating magna cum laude, and earned his medical degree from the John A. Burns School of Medicine at the University of Hawaii. After his surgery internship at the University of Colorado Health Sciences Center, he completed an anesthesiology residency at New York University Medical Center and Bellevue Hospital in 2004. He subsequently accomplished a one-year pediatric anesthesiology fellowship at the prestigious Johns Hopkins Hospital in 2005, which at the time was ranked the top hospital in the nation.
Dr. Marn then began working at Mt. Sinai Hospital. As an assistant professor in the division of pediatric anesthesiology at Mt. Sinai Hospital, he has helped train hundreds of residents during which time he was awarded Teacher of the Year in 2008.
As a full time faculty member for over 10+ years at Mt Sinai, Dr. Marn performed over 11,000 anesthetics (41% pediatric cases, 59% adult cases) for a diverse array of surgeries and procedures. He has worked extensively with multiple nationally-recognized pediatric and adult surgeons and specialists in plastic surgery, general surgery, dental surgery, urology, neurosurgery, liver transplant surgery, and gastroenterology. He has safely performed anesthetics on patients as small as 3 pounds to as large as 360 pounds, and as young as 12 hours old to as old as 94 years old.
During his last couple years at Mt. Sinai, Dr. Marn co-founded the Division of Radiologic Anesthesiology and served as its first Chief of Radiologic Anesthesiology. He helped grow the Department of Anesthesiology's role in the Radiology Department and the Hospital itself, and created a core group of designated anesthesiologists specializing in radiologic procedures. Dr. Marn improved the way anesthesia was delivered for such radiologic procedures as TIPS, angioplasties, and pediatric and adult neuro-interventional intravascular embolizations. During his leadership of the Division of Radiologic Anesthesiology, the number of anesthesia procedures more than doubled from 110 cases/month to over 230 cases/month. Dr. Marn is very proud of being able to help so many patients during his tenure at Mt. Sinai while also strengthening his department.
In 2016 Dr. Marn departed Mt. Sinai to focus exclusively on private practice and office-based anesthesiology. He remains an active member of the American Society of Anesthesiology, Society of Pediatric Anesthesia, New York State Society of Anesthesiologists, International Anesthesia Research Society, and the Society of Ambulatory Anesthesia. He is double Board-Certified in Anesthesiology and Pediatric Anesthesiology via the American Board of Anesthesiology.
You can find out more about Dr. Richard Marn by visiting his website www.nymedicalanesthesia.com . You can also download the necessary health forms, instruction sheets, and consent forms prior to your sedation appointment.