About Us
Dr. Jessica Loo Marn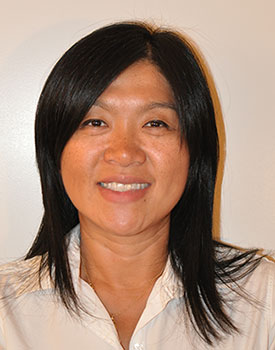 While earning her D.D.S. Degree at New York University School of Dentistry, Dr. Marn found her calling and passion for treating children, as well as Special Needs patients, when she provided dentistry and oral care advocacy for the Special Olympics and Episcopal Social Service in NYC. She then began her pediatric dental residency training at St. Barnabas Hospital (Bronx, NY), nationally recognized as one of the most arduous programs in the country. Upon completion, she earned her board certification in pediatric dentistry and opened her 1st dental practice on Mott Street (Manhattan, NY), a special place in her heart where she spent much of her childhood visiting her grandmother, cousins, and friends.
Dr. Marn has been specifically practicing pediatric dentistry in New York since 2003. She is a Clinical Professor in Pediatric Dentistry at Mt. Sinai Hospital for more than 10 years and has been commended as a "Top Dentist" by the Consumer Research Council of America since 2008.
Patients come to her as young as 6 months old through adolescence. Patients come to establish a dental home, get their 1st check-up, conduct a routine visits, and, if necessary, receive more advanced pediatric dental care and procedures.
Because Dr. Marn performed over 3,000 cases requiring nitrous oxide, intravenous sedation, or general anesthesia, she has developed a unique clinical expertise that few of her colleagues possess.
Dr. Marn is passionate about sharing the benefits of pediatric dental care with her community. She currently serves on the Early Head Start Health Advisory Committee and partners with Colgate, Oral B, Crest and Henry Schein to bring dental education and awareness to Head Start communities.
In her free time, Dr. Marn enjoys spending time with her husband, two children and their dog. She likes to volunteer at her children's school, travel and spend time with family and friends. In addition, she has joined Cycle for Survival in their efforts to raise money for rare cancer research.
"I believe in treating my patients as if they were my own children. Trust is the key to forming a lifelong bond not just with my patients but also with the parents."
~ Jessica Loo Marn, DDS
Biography:
Board Certified: American Academy of Pediatric Dentistry (ABPD).
Doctor of Dental Surgery : New York University College of Dentistry.
Chief Resident in Pediatric Dentistry at St. Barnabas Hospital.
Rose F. Kennedy Center treating patients with physical and developmental disabilities .
General Practice Residency at Coler-Goldwater Specialty Hospital working with special needs pediatric and geriatric patients.
Contributor for U.S. News & World Report Article on "Dentists Offer Tips to Keep Young Children Cavity-Free" February 2015.
Memberships:
American Board of Pediatric Dentistry
American Academy of Pediatric Dentistry
American Dental Association
New York State Dental Association
New York Academy of Pediatric Dentistry
Dr. Juliana Bair
Dr. Bair grew up in Livingston, New Jersey. She attended dental school at Tufts University, completed a general practice residency at Columbia University/New York Presbyterian Hospital and subsequently a 2-year specialty training in pediatric dentistry at Interfaith Medical center in Brooklyn, NY. Dr. Bair loves working with children and is dedicated to provide quality dental care in a fun and compassionate way. In her free time, Dr. Bair enjoys running, skiing, painting, and hanging out with family and friends. She currently resides in Manhattan with her sister and is super excited to explore the city.
Dr. Karla Basa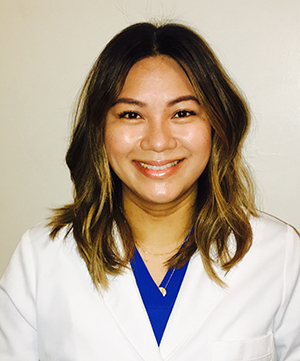 Dr. Basa was born and raised in sunny Southern California. She received both her undergraduate degree in Biological Sciences and DDS degree in 2007 and 2013 respectively from the University of Southern California. In dental school, Dr. Basa volunteered with the USC Mobile Clinic providing dental care to underserved children in the Los Angeles area. She also shared her passion for humanitarian work abroad volunteering in dental mission trips to Mexico and Honduras. After graduating from USC, Dr. Basa set her sights on NYC where she completed her general practice residency and specialty training in pediatric dentistry from Bronx-Lebanon Hospital Center. There she received extensive training in treating children, including those with special needs, under moderate sedation, IV sedation and general anesthesia.
Dr. Basa stays current with the latest in pediatric dentistry by maintaining active memberships with the American Academy of Pediatric Dentistry (AAPD) and the American Dental Association (ADA).
Dr. Basa understands that each child is special, as are their dental needs. She is passionate about providing quality care to each patient and fostering positive attitudes towards oral health. In her spare time Dr. Basa enjoys going to concerts, reading, traveling and weekend brunches with friends.
Our UPD Family